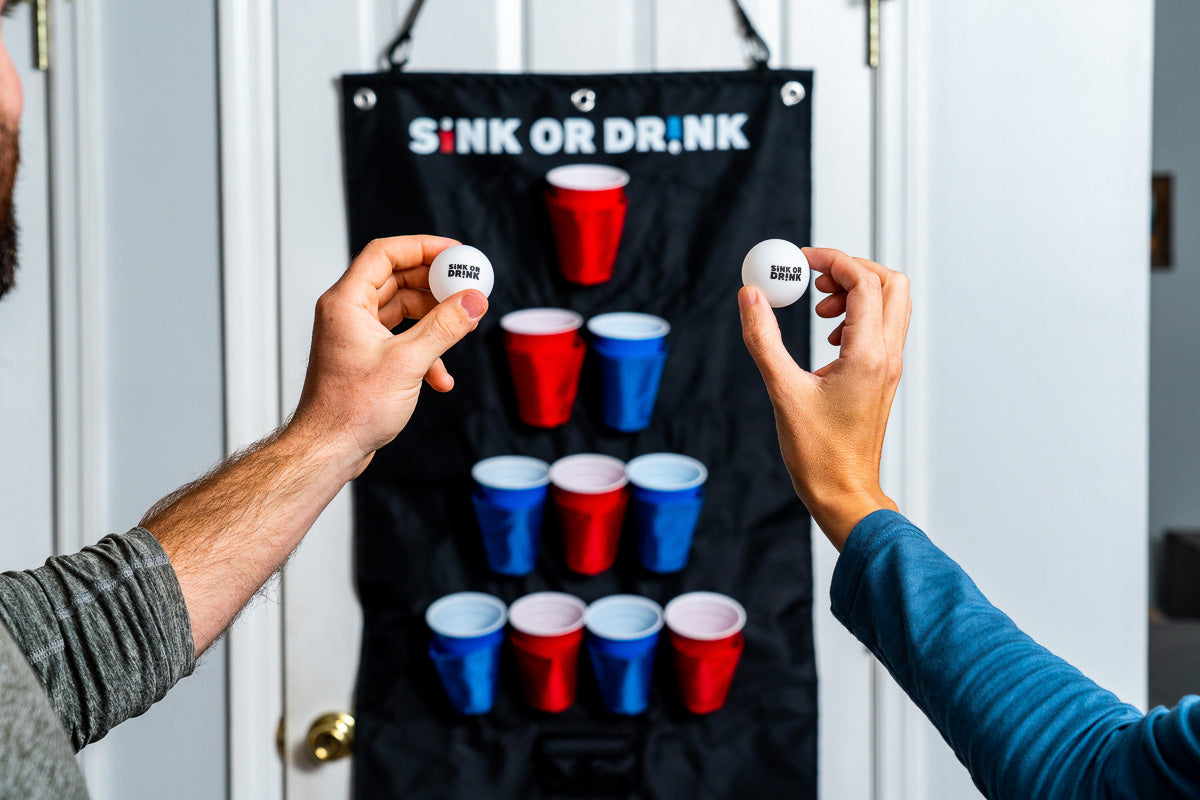 Watch how we Flip the Table on Beer Pong
Let's get this party started
We decided to get out of our comfort zone and have a little extra fun.
New Party Game
Sink or Drink
Introducing #doorpong! Now you can save space and play beer pong without needing a table. Sink or Drink easily hangs on the back of doors or anywhere you want to play. Perfect for parties and tailgating!
Ready to go Set
Just B.Y.O.B.
Sink or Drink comes ready to party with 10 cups, 2 balls, and door hangers.